One of the great things about quilting is that it has a fantastic community.  People from all walks of life take part in this old tradition.  I am so blessed to be part of this community! Thanks to all of you who have supported me so much through this blog, my classes and quilt groups, so that I can do what I love so much.  Hopefully I have passed on some inspiration along the way. You are very special and I am so grateful for the many friends I've made on my quilting journey this year.
I am not going to lie.  2016 has been an extremely hard year for me.  I taught 3-4 days a week and leaving me with very little time to do some quilting myself.  Being a creative person this was very unsettling.  The only thing that brought me peace was the fact that I was helping other quilters.  In a way it made a difference to me too.
Christmas is the season for giving and remembering and sharing. It is a time when we take stock of our blessings and reach out to those who have touched our lives. We can all do something to somebody using the gifts and talents that we have.  It is a very busy time of the year, but think of the difference that a small act of love could do to change another quilter's life. Christmas is the perfect season to reach out to others when laughter and good tidings are in the air.  This season is truly about giving, bringing light and love, friendship and compassion to the world.  We can do it in such simple ways to those around us: by being a peacemaker, by giving a smile, by saying kind words, by giving a hug…  I have found a wonderful website that can help you with this – one act per day.
http://www.mormon.org/bc/content/assets/media/campaigns/Christmas-2016
Let's not just do it for the festive season. Let the creative makers of the world rejoice in sharing, gratitude  and hope and maybe the rest shall soon follow.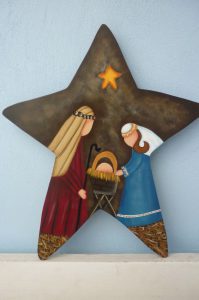 Christmas brings family and friends together; it helps us appreciate the love in our lives we can often take for granted. May the spirit of the season bring you closer to those whom you cherish so much.  During this season of giving, let us take time to slow down and enjoy the simple things. May this wonderful time of the year touch your heart in a special way. During this time of faith and family, may the true meaning of Christmas fill you with joy.
Wishing you a blessed festive season.