No one in life is immune from loss. Some people just manage better than others. There is no "right" way to mourn the loss of a dear quilters' friend.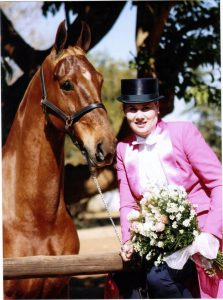 Lolla Geyer
I lost a very close friend to breast cancer – a soul mate sharing my own chemo journey. We could talk about everything. She kept me strong when I was weak, helping out in my quilt shop and be my teacher's pet on numerous occasions. We shared our dreams, fears, hopes, frustrations, pain, happiness, despair, beliefs and our love for quilting. Our love for our families and our strong belief in our Heavenly Father kept us safe and strong. Many a day we closed the door and opened our hearts. We talked about stuff not usually talked about and we cried sometimes using both ends of a scarf when we ran out of tissues. But always we hugged each other, drank a cup of coffee (with biscuits of course) and tackle life again knowing that two are much stronger than one!
And then the cancer re-appeared a second and a third time.  When I was in ICU you cried and asked me never to leave you alone. I have kept my promise. Life is just not fair – I survived and you lost the battle.
Our friendship was a patchwork of love and friendship that stands the test of time. It was also like a tapestry – woven through the years with threads of joy and laughter, happiness and tears. Your friendship was a warm quilt that wrapped around my heart. Your laughter echoing in my soul.
And seeing the quilting items that you have given me, I realised that quilters are big on giving. Quilters are making quilts most of the times for someone other than themselves. A relative, a friend and in some cases for someone they have never met, giving something of themselves to their loved ones.
Lolla, I am going to miss you so much! Never will I design a quilt that will rock your world, make you moan, put a smile on your face, keeping you on your toes again. Never again will I selvage one of your quilts that was beyond salvaging and having a good laugh about it.
When someone you love becomes a memory, the memory becomes a treasure. Heaven is so much richer with you around. Till we see each other again…..
"Grief is not something that ends. Grief is not something one gets over. It is something that changes over time and is eventually accepted." (Unknown)